Portable Studio
---
"Only the greatest of all idealists have the ability to overcome reality." — Kim Young Ha
ALEX & MUSHI: Portable Studio selected works.



---
What is the Portable Studio?

The Portable Studio is a neutral territory zone that explores communication and connection through participation. ALEX & MUSHI invites the public, two people at a time, to step into the 10'x10' (ft) white gator-board box. Participants are then asked to play, for at least 3 minutes, using the two objects placed inside while observing two rules: no talking & no touching.

The rules help eliminate the social conditioning embedded in our race, gender, language and culture. We need to remember how we connect person to person. The project is a radical look at what connects us as individuals rather than divides us in society. "If we are going to overcome the forces that are working to divide us, we need to rebuild our connections one person at a time".

The Portable Studio began in 2015, when Alex & Mushi met on the streets after Alex was evicted from her San Francisco studio. What is crucial in art is the capacity to turn limitations into possibility. Alex sees port-a-potties (portable toilets for construction) on the street and thinks, "if a portable toilet can be on the street why can't a studio be on the street?" Rather than remain studio-less, The Portable Studio was fabricated to bring onto the streets to study connection and communication.

What is exciting about The Portable Studio is the opportunity to work with different communities around the world and to individually connect with someone. All our projects emphasize the idea of play. Everyone can play, everyone can push and pull an object, everyone can communicate non-verbally. Our belief is that we have the capacity to connect to anyone. There is the terror of revealing ourselves but once we are able to move past the fear, we receive the opportunity to learn, grow, and connect to another person.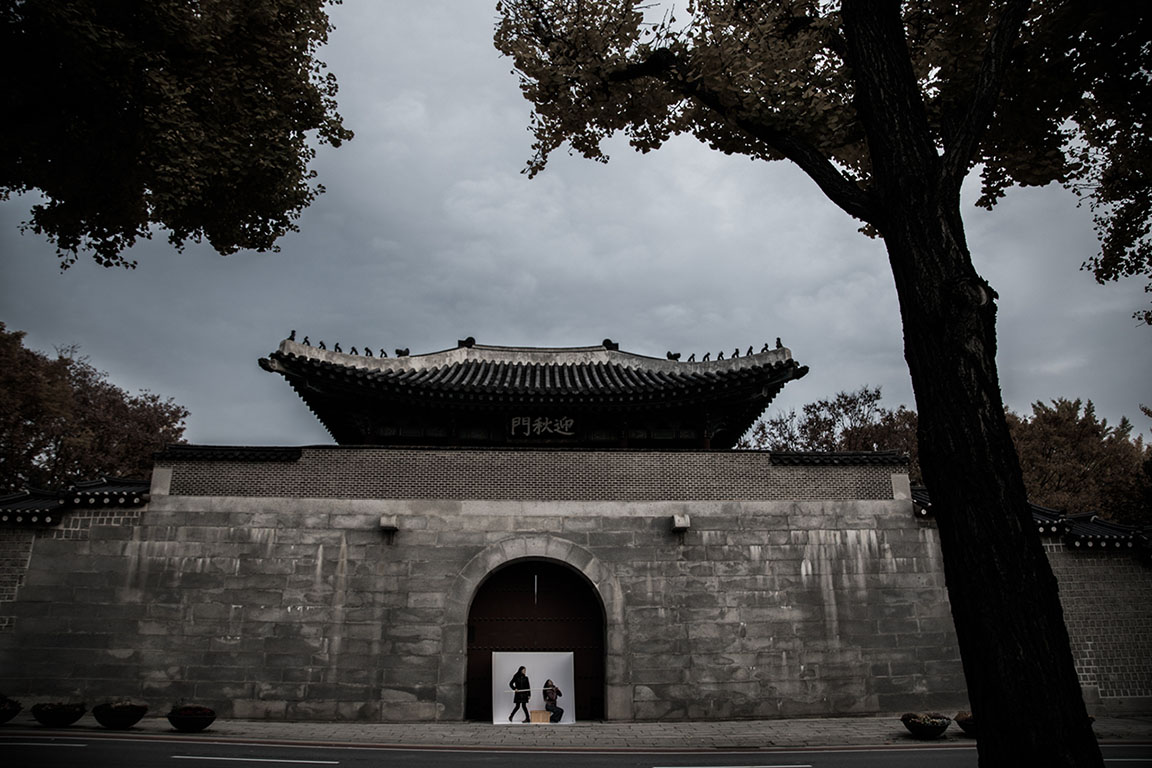 ---
Directions
Participants are asked to play for at least for 3 minutes with two objects that Alex & Mushi place inside the box.
There are two rules:
No Talking
No Touching
---
Press
ALEX & MUSHI Portable Studio Taipei TV.